Submitted by
lydiazv
on Wed, 2016-04-13 10:37
[The following post is shared on behalf of Julia King, one of the practicum students hosted by the Digital Scholarship Unit this term.]
I went to library school in order to work with rare books. At the start of the degree, my list of courses I expected I would need included coursework in book history, archives, and "digital humanities", whatever that was. But somehow, through work and school and projects, I found myself in my final semester without actually getting any digital scholarship experience. So, imagine my surprise and delight when I found a project on the practicum list called "Building and Assessing Digital Collections in Islandora: 15th century Manuscripts"! Not only was it digital scholarship, but it was also exactly in my area of research interest!

So, TL;DR, I came into this practicum with a lot of expectations.
So I signed up, made the trek out to Scarborough twice a week, and took my knowledge of digital repository software from absolute zero to being pretty confident in my knowledge and skills. Along with Jaclyn, my fellow practicum colleague and classmate at the UofT iSchool, we jumped into the world of Islandora and digital repositories head first.
We started our work on the Stories of UTSC project, which collected oral histories from members of the UTSC community to celebrate the campus's 50th anniversary. When we started, what we had were collections of files that were saved onto the Islandora repository (an open source place to store and display files that the DSU uses for most if not all of its projects), and a spreadsheet of data gathered by the undergraduate students who did the interviews as part of a class project. We looked at those spreadsheets, changed them into functional metadata (which is basically data about data, or how information about the objects in the repository is sorted and then made searchable). We then used code magic to "ingest" (my favourite word from the practicum, which makes me feel like we are directing a giant digital Kirby) all of this information and attach it to the files in Islandora.

This is basically what an ingest looks like in my brain, but with more XML tags.
Once the metadata was safely attached to the files in the repository, we cleaned it up, added thumbnails, and basically made the collection look presentable for its big unveil in late February.
After this project finished, we jumped into working with the manuscripts. Of course, the DSU isn't a rare book library, or a physical library at all—we instead take data given to us by professors and store it in a usable way on the internet. So in this case, we had photographs of manuscripts from the Gunda Gunde monastery in Ethiopia, and they had already been ingested into Islandora and turned into essentially a digital book using the Internet Archive Bookreader. Our job was to check that the metadata that was attached to each image was accurate, and that the pages in the book had actually uploaded in the correct order.
Metadata checking is monotonous—you look at a .pdf, and then make sure the fields in your metadata form say the same thing. But, this also was where I used the majority of my rare book skills. For example, I noticed that the "author" field on the form was being used for donor and owner names—so we set up a new section of the form to accommodate this. I made suggestions on improving the system for citing which folios information came from (although this has yet to be resolved, because we couldn't figure out an easy way to do it that didn't involve insane amounts of coding or, worse, re-checking all the metadata by hand.)
Checking the page ordering could have been even worse—except that we were actually working with the individual pages, so we were able to experience the manuscripts visually—and there are some stunners in the project. You can look at all of them here, or get a taste through my excited Instagram that I took in March:
 


Screen at #practicum at #utsc with medieval Ethiopian Nativity. by @julialilinoe
As a closing project, we also created our own mock collections in the Islandora virtual box (basically a place where you can test features of Islandora on a fake collection in order to play with the functionality of the repository). This was by far the hardest and most rewarding thing we did on this project. Both the Stories of UTSC project and the Gunda Gunde project were easy enough to figure out—you filled in a form, or uploaded a document. But with this project, we really had to do research and dig deep to understand what exactly the system was doing, and what our collection needed to be like in order to help the system do its thing. We built our own forms for metadata, and had to figure out how to do this within the confines of the extremely confusing Islandora form builder, we figured out how to make our forms autocomplete, and we struggled with the concept of dynamic websites vs. static ones.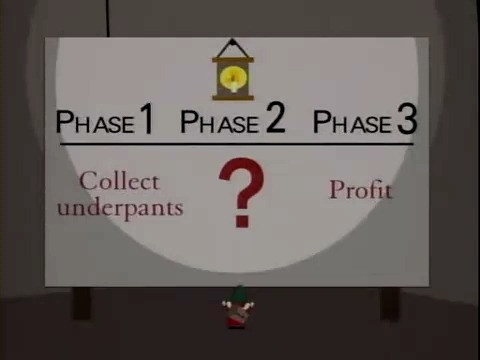 Basically, we figured out what the "?" was, where Phase 1 was "ingest items into Islandora".
Take aways from this experience include:
An understanding of what a repository is, and how it can work to organize data online
How repositories can be used in the rare books world
An introductory understanding of how dynamic websites work vs. static websites
A visual understanding of what medieval Ethiopian manuscripts look like
A job offer to work on a medieval digital humanities project with another unit at U of T!
This practicum changed my understanding of what my role could be in a library working with rare books, and as you've just read, I'll be continuing on in the digital world working with manuscripts. I am positive that without this practicum, I wouldn't be able to jump into such a role, and I would recommend anybody with a passing interest in Digital Humanities or metadata to jump at the chance to work here. This is definitely one of the most valuable things I've done during the MI degree. The team is very friendly, supportive, and ready to explain anything about digital repositories and the digital scholarship role in the library. This practicum definitely exceeded my expectations of what knowledge and experience I would gain through the course, and I encourage other students to consider choosing to work here or in a similar project in the future!